Creating a world where knowledge knows no language barriers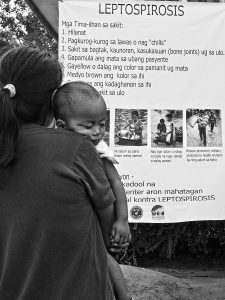 Originally founded in 1993 in France as Traducteurs sans Frontières by Lori Thicke and Ros Smith-Thomas to link the world's translators to vetted NGOs that focus on health, nutrition and education, Translators without Borders (TWB) is a U.S. non-profit organization that aims to close the language gaps that hinder critical humanitarian efforts worldwide.  We recognize that the effectiveness of any aid program depends on delivering information in the language of the affected population. By maintaining a global network of professional translators, we help non-profit organizations overcome communication barriers, increasing access to critical information and services while fostering a climate of understanding, respect and dignity in times of great need.
Since 2011, TWB has increased its translation capabilities from just a few languages to more than 190 language pairs. We currently work with over 3,800 translators and have translated over 40 million words as part of humanitarian crisis response, and health and education services.  We have also provided basic translator training to over 250 trainees in our translator training center.
Translators without Borders is a non-profit organization supported entirely through our volunteers, grant funders and generous donors and sponsors. We invite you to learn more about our work and join in our efforts.
Organizational Pillars:
We strive to maximize the positive impact of our organization by adhering to the following core pillars.
Organizational Excellence
We hold ourselves to the highest standard of organizational excellence, serving as leaders in the translation industry and the non-profit sector.
Translator Community and Workspace
We acknowledge the critical role of our network of professional translators who believe in our mission and share our commitment to serving people in need.
Training
Our local translator training programs support both crisis relief and development initiatives.
Non-Profit Partnerships
We build and nurture strong partnerships with the non-profit organizations whose programs and efforts we support.
Financial Sustainability
We maintain a diverse and sustainable financial structure that allows us to carry out our mission-critical programs.
Advocacy and Communication
We advocate for inclusion of language and translation services as critical elements of humanitarian response.