The ability to solve some of the world's biggest issues —hunger, relief after natural disasters, nutrition, education—often hinges on one flashpoint: Access to information. When the person needing the information cannot get it in their native language, this can have a drastic impact on their lives.
Translators without Borders has developed a community in which non-governmental and humanitarian organizations can work with professional translators to ensure that they are providing assistance and critical information, in the language of the people they are assisting. Through the Translators without Borders translation platform, aid organizations can work directly with professional, vetted translators volunteering their time to provide high-quality translations.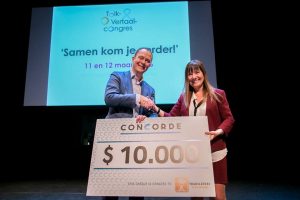 Translators without Borders works with a variety of non-profit and humanitarian organizations. If you are interested in benefiting from our community of professional, vetted translators to communicate vital information to those in need, please use this form to request translation services.
You can help!
Support our greatest needs: