The combined diverse expertise of the members of the board of Translators without Borders, enhances our understanding as an organization and our commitment to providing local content in the right languages and in the way that people are best able to understand it.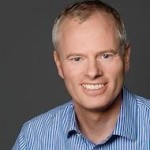 Dr. Andrew Bredenkamp - Chairman of the Board
Andrew is chairman of the board of Translators without Borders, a role he took over from the Founder, Lori Thicke, in October 2015. He has been a board member since the organization's inception in 2010. Andrew has over 20 years of experience in multilingual content development. He is the founder and chairman of Acrolinx, a linguistic software technology company. Before starting Acrolinx, he was head of the Technology Transfer Centre at the German Research Center for Artificial Intelligence (DFKI) Language Technology Lab. Andrew holds degrees in technical translation and linguistics and a Ph.D. in computational linguistics. He also serves on the advisory board of a number of organizations.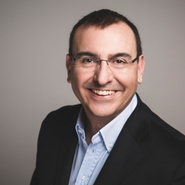 Salvatore "Salvo" Giammarresi - Board Member
Salvo is the head of localization at Airbnb, and also serves on the executive boards of Mosaicoon and EnLabs, and as an advisor to several start-ups. Previously Salvo was head of content and globalization at PayPal, and head of localization at Yahoo. Salvo has helped companies of all sizes with globalization, geo-expansion, scalable and efficient operations, and business management. Salvo is a published author on the topics of localization project management, international product and portfolio management, formulaic sequences, and translation memory systems. He holds a Ph.D. in applied linguistics from the University of Palermo where he has been a visiting professor, teaching and developing classes and curricula.
Val Swisher – Board Member
Val is the CEO of Content Rules, Inc. a company she founded in 1994 to provide services across the content lifecycle, including content strategy, content development, and global readiness services. Content Rules is an authorized reseller and service provider for Acrolinx content optimization software and the exclusive provider of The Rockley Method™ for content strategy services. Val believes that access to information in your native language, in a format you can consume, is a fundamental human right. She is a frequent blogger and speaker on topics including Simplified English, global readiness, operational efficiency, and content development. In addition to serving on the board for Translators without Borders, Val is a member of the advisory committee for the UCSF Medical School WikiProject Medicine Initiative.

Francis Tsang - Board Member
Francis leads the international engineering effort at LinkedIn, focused on enabling economic opportunity for every member of the global workforce. His personal mission is to help remove language and cultural barriers in the world through technology.  In addition to the board of directors of Translators without Borders, he currently serves on the advisory boards of TAUS, the ADAPT Centre, and The Rosetta Foundation.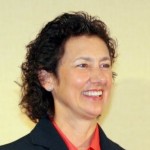 Donna Parrish - Board Member
Donna has worked at the magazine MultiLingual since 1997, and became its owner and publisher in 2002. Previously, she was a computer programmer for 25 years, working for Digital Equipment Corporation as well as various other clients. Donna is co-organizer of both the LocWorld conferences and the local human right task force. In addition to serving on the board of Translators without Borders, she currently serves on the advisory board of the Endangered Alphabets Project. She holds a B.Sc. in mathematics from Peabody College of Vanderbilt University.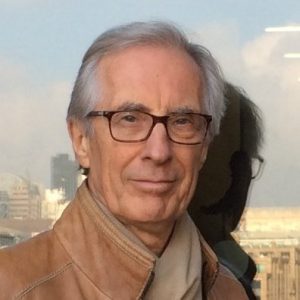 Nigel Fisher - Board Member
Nigel is currently COO of Allied BioScience Canada. Previously, he was UN Assistant Secretary-General. A former Executive Director of the UN Office for Project Services (UNOPS), he has likewise been UN Regional Humanitarian Coordinator for the Syria crisis, as well as Deputy Special Representative and Resident Humanitarian Coordinator for the UN missions in Afghanistan and Haiti. He also advises governments and organizations on disaster risk reduction, preparedness and recovery.
Iris Orriss serves as Director of Internationalization at Facebook. She has been with Facebook since January 2013 and is passionate about eliminating the internet language barrier. Her work focusses on growing Facebook in international markets in over 100 local languages. Prior to Facebook, Iris was a director at Microsoft working on product internationalization and development processes. She is a native of Germany, speaks four languages, and was educated at the Freie Universität Berlin.
Chris is currently the International Finance Director for Greenpeace International.  He is a specialist in the Financial Management of international organizations, with a particular emphasis on the not for profit sector.  He has significant experience in development and in humanitarian programs, having worked in 20 countries across Africa, Asia, the Americas and Europe. Chris speaks English, French and Spanish and has an MSc in Development Management.
---
Founder of Translators without Borders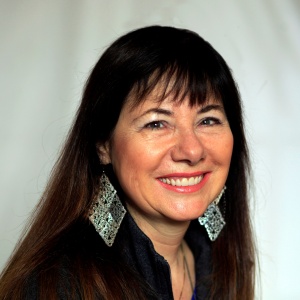 Lori Thicke is the founder and CEO of Lexcelera, an innovative translation company established in Paris, France, in 1986. Before she founded Translators without Borders, Lori and her Lexcelera partner, Ros Smith-Thomas, set up Traducteurs sans Frontières to support humanitarian organizations in France. Following the earthquake in Haiti in 2010, Lori decided to create Translators without Borders as a US-based non-profit in order to better respond to global crises. She was the first president of the newly-formed organization. After visiting East Africa, Lori added access to knowledge to the mission. Lori, who holds an MFA from the University of British Columbia, is a frequent speaker on how translation and technology work together to take down language barriers. Her vision is for everyone in the world to be able to access the information they need, no matter what language they speak.