The world is facing an unprecedented crisis of information. On March 11, 2020, the World Health Organization (WHO) declared the outbreak of the novel coronavirus COVID-19 a global pandemic. The organization called on individuals and entire nations to dramatically alter their way of life to contain the spread.
People urgently need access to accurate information in a language and format they understand to make well-informed decisions during this pandemic.
We are using language to help people access health-related information in the following ways:
To get involved with our COVID-19 work or to request language services, please email [email protected]. To apply to become a volunteer translator, please register here.
The project is funded by the H2H Fund, a funding mechanism for H2H Network members. The fund is a rapid funding vehicle for network members responding to humanitarian crises.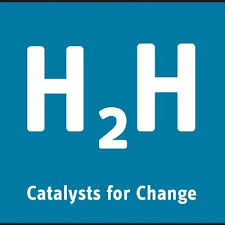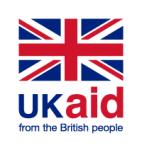 We're not just fighting an epidemic; we're fighting an infodemic. -Director-General Tedros Adhanom Ghebreyesus, World Health Organization (WHO)
Help us make sure everyone has access to COVID-19 information, in a language they understand.
Translate for TWB:
We currently need COVID-19 translation support in the following languages and more:
- Chinese, Simplified and Traditional
- Thai
- Tagalog
- Bahasa Indonesian
- Vietnamese
- Korean
- Japanese
- Malay
- Myanmar (Burmese)
- Hindi
- Bangla
Apply to become a volunteer translator here.
Project updates and resources:
---
We are identifying key terminology that people use to talk about COVID-19 as well as commonly-used technical terms. We are using this to develop a multilingual, plain-language glossary that can support public information efforts. Learn more.
COVID-19 is rapidly expanding in linguistically diverse countries. Organizations supporting the response need to develop communication strategies that cater to the needs of marginalized language speakers in these locations. The data shown here can help organizations prioritize their use of limited resources and better prepare for multilingual communication. Learn more.
Global response plans for COVID-19 identify risk communication and community engagement as a priority. That requires all responders to communicate effectively with communities, counter misinformation, and make sure people can hold them accountable. This brief outlines findings and recommendations on four key aspects to achieve these aims: language, format, relevant content, and channel. Read this brief: English, Spanish, French
TWB is giving community organizations open access to its translation resources. TWB is launching the COVID-19 Community Translation Program to provide community organizations responding to COVID-19 with open access to its translation platform and community of translators. Read more.
Disseminating clear, accurate and accessible information in a language that people understand is critical to tackling misinformation and slowing the spread of COVID-19. Read more.
Clarity is an important but often overlooked factor in COVID-19 communication. The World Health Organization, UNHCR, and the Centers for Disease Control emphasize the importance of clarity in health communications. These and other agencies urge us to use established plain-language principles to achieve that required clarity. Read more.
People have a right to access the information they need during the COVID-19 pandemic. But the format and language of that information need to evolve as COVID-19 spreads to nations with lower literacy rates and more vulnerable groups of people. Read more.
Connect:COVID-19 is a weekly digest produced by Internews, Translators without Borders, BBC Media Action, and Evidence Aid. It is funded by the H2H Network, and is designed to connect humanitarians with quality resources and fact-checked information to combat misinformation in the COVID-19 crisis. Read the issues here.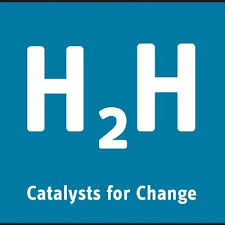 The H2H Network has funded four independent international organizations focused on communication and information to assist the global response to the COVID-19 (coronavirus) epidemic. Read more.