TWB's Global Response to COVID-19
The world is facing an unprecedented crisis of information.
COVID-19 has triggered a global response by governments, aid agencies, and health workers. The pandemic is fueled by what the WHO calls an "infodemic." People aren't getting enough reliable, accurate and timely information that they can understand and use to best protect themselves.
Everyone needs reliable COVID-19 information in a language and a format that they understand. Responders need to be able to listen to people to understand their needs—no matter what languages they speak.
We're using our expertise in multilingual communication to address these urgent challenges through:
National and International NGOs
To request language services, please email Manmeet Kaur, TWB's COVID-19 Response Lead.

Translate for TWB
We currently need COVID-19 translation support in many global languages. Apply here.
Our Sponsors and Supporters
The project is funded by the H2H Fund, a funding mechanism for H2H Network members. The fund is a rapid funding vehicle for network members responding to humanitarian crises.
To add your support, email Andrew Bredenkamp now.
Project Updates and Resources
In 2020 Internews launched the Rooted in Trust project to counter rumors and misinformation about COVID-19. They commissioned Translators without Borders (TWB) to map community radio stations and investigate the language and translation challenges community radio broadcasters face when relaying official COVID-19 risk communication to their audience.
Uji is a multilingual chatbot that answers people's questions about COVID-19 by engaging them in real conversations in their own language. It's a key part of making sure everyone has COVID-19 information, in their own language.
Translators without Borders' partner organizations around the world are supporting efforts to control COVID-19. Do their teams have the information and communication materials to do that effectively? We conducted a survey to find out. Learn more.
Global response plans for COVID-19 identify risk communication and community engagement as a priority. That requires all responders to communicate effectively with communities, counter misinformation, and make sure people can hold them accountable. This brief outlines findings and recommendations on four key aspects to achieve these aims: language, format, relevant content, and channel. Read this brief: English, Spanish, French
TWB is giving community organizations open access to its translation resources. TWB is launching the COVID-19 Community Translation Program to provide community organizations responding to COVID-19 with open access to its translation platform and community of translators. Read more.
Disseminating clear, accurate and accessible information in a language that people understand is critical to tackling misinformation and slowing the spread of COVID-19. Read more.
Clarity is an important but often overlooked factor in COVID-19 communication. The World Health Organization, UNHCR, and the Centers for Disease Control emphasize the importance of clarity in health communications. These and other agencies urge us to use established plain-language principles to achieve that required clarity. Read more.
People have a right to access the information they need during the COVID-19 pandemic. But the format and language of that information need to evolve as COVID-19 spreads to nations with lower literacy rates and more vulnerable groups of people. Read more.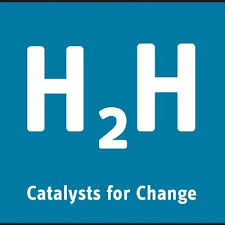 The H2H Network has funded four independent international organizations focused on communication and information to assist the global response to the COVID-19 (coronavirus) epidemic. Read more.