Translators without Borders (TWB), part of CLEAR Global, brings together a community of over 100,000 members helping people get vital information and be heard, whatever language they speak.
Our work is supported by companies who share our values and vision of a more linguistically inclusive world. Together, we raise awareness of the importance of language and two-way communication in human rights, development, and humanitarian work.
To acknowledge our appreciation, we created a dedicated sponsor recognition program. Sponsors receive a number of annual benefits according to their sponsorship level.
TWB may make slight adjustments to the benefits, in agreement with the sponsor in order to better meet the sponsor's needs. If you'd like to receive benefits from a sponsorship package above yours, get in touch to discuss how you can upgrade!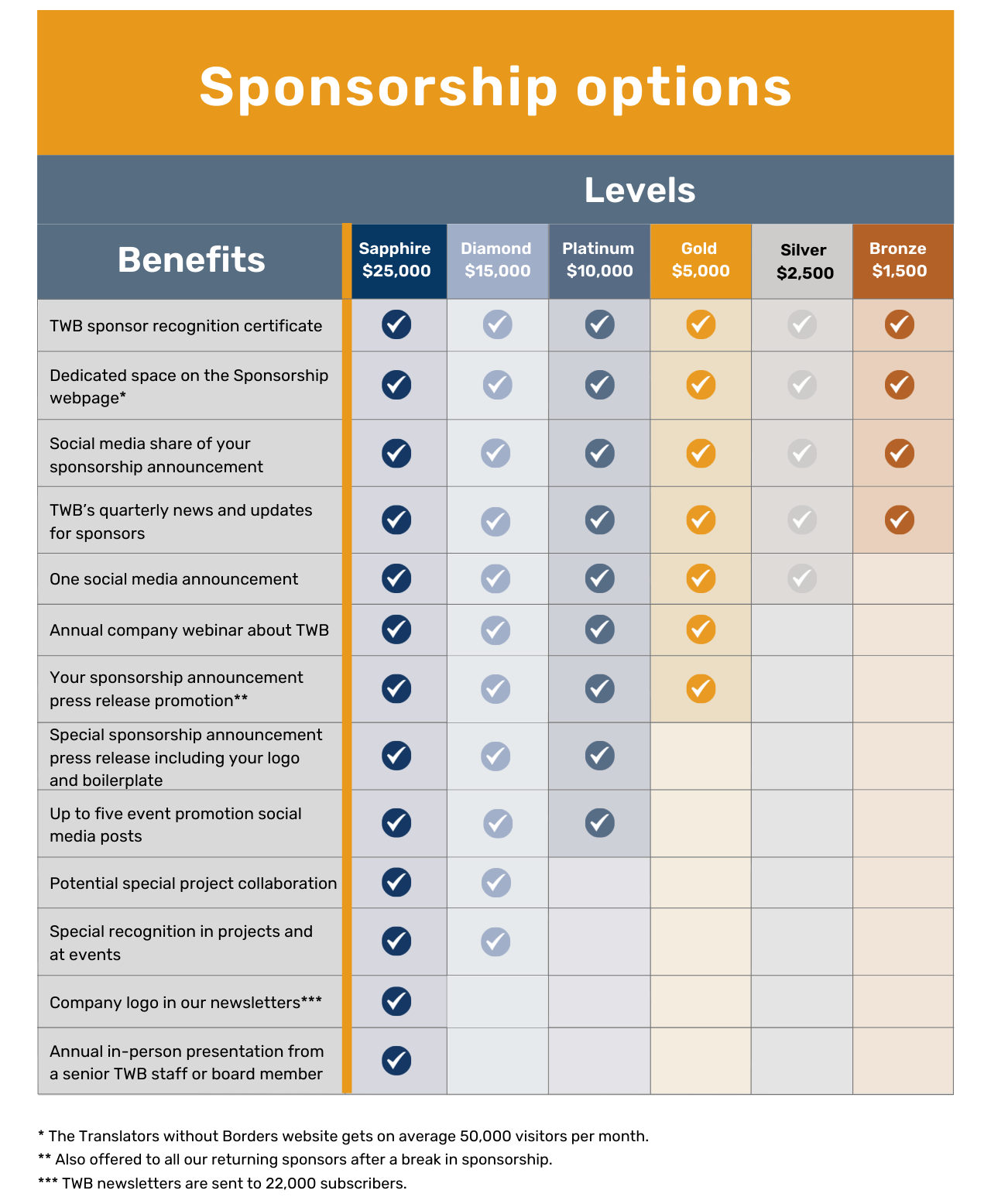 See our sponsors. Become a sponsor.
Go one step further and support the movement: discover Four Billion Conversations and ways that you can support our umbrella organization, CLEAR Global, through its sponsorship program.