In humanitarian response, field workers must communicate important, sometimes life-saving information to those in need. In many cases, the critical link to ensuring affected people understand is the interpreter. However, too often, that link is broken, either because concepts do not translate well into the target language or because the interpreter does not have the tools to understand the concepts clearly.
TWB Glossaries are a tool to assist humanitarian field workers and interpreters working on responses across the globe. They aim to improve communication between aid workers and communities by providing clear and accurate translations of humanitarian terms in an easy-accessible offline format. With the built-in audio feature, you can also hear the words spoken aloud.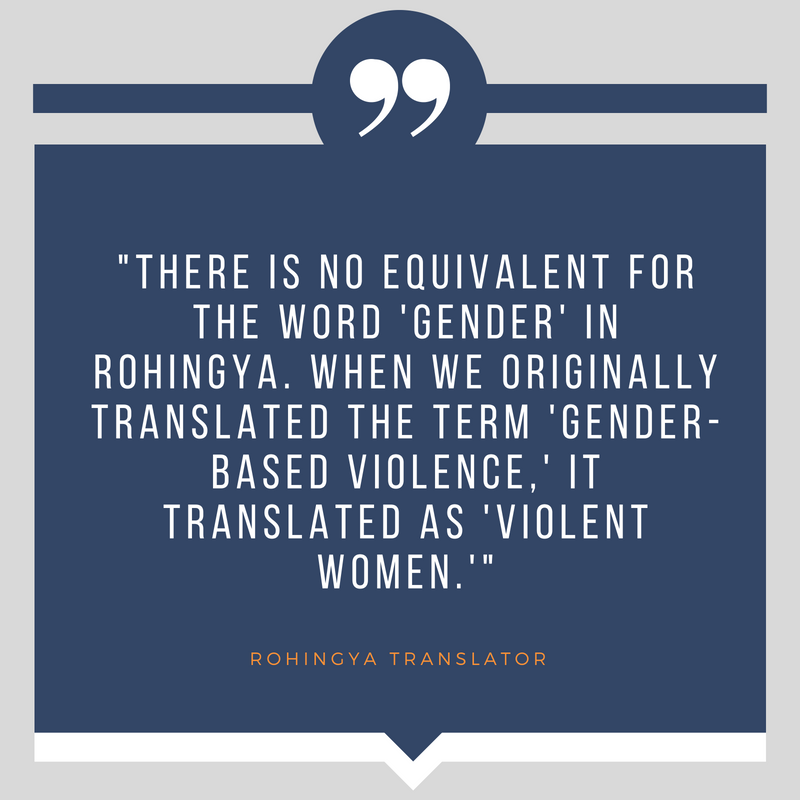 The TWB Glossaries provide a number of benefits. They standardize ways of translating and interpreting important concepts and terms, providing consistent, accurate, and easily understood words in local languages. They also help interpreters feel confident in their work and give the field worker confidence that the person with whom they are trying to communicate does fully understand.
TWB Glossaries cover subject areas that are relevant to affected communities in a variety of humanitarian responses. Themes include protection; housing, land, and property rights; and water, sanitation and hygiene (WASH). They were developed in collaboration with technical specialists and language partners.
Open for use by the entire humanitarian community, the glossaries are dynamic and can be expanded over time to include more terminology, subjects, and languages.

How do I use the Glossary app?
This is a 'progressive web app'. You need a smartphone or computer to use it. If you add the web app to your Home screen, you will also be able to use it offline (not currently supported on Apple devices).
In the menu on the left, select the domain in which you are interested.

In the

All

domain, you can search for the word you want. You can also sort the glossary alphabetically by tapping a language name at the top.

To view glossary entries that are truncated, rotate your phone into landscape format.

Tap a word to open it and press the 'play' button to hear that word spoken in any of the five languages.
If you are a language or sector specialist and would like to contribute, please get in touch. To contribute, comment, or contact us on any of these issues please write to [email protected], mentioning 'TWB Glossaries' in the subject field.
---
About Translators without Borders
Translators without Borders (TWB) envisions a world where knowledge knows no language barriers. The US-based non-profit provides people access to vital knowledge in their language by connecting non-profit organizations with a community of language professionals, building local language translation capacity, and raising awareness of language barriers. Originally founded in 1993 in France (as Traducteurs sans Frontières), TWB translates millions of words of life-saving and life-changing information a year. In 2013, TWB created the first-ever crisis relief translation service, Words of Relief, which has responded to crises every year since.