TWB Chatbots
Everyone deserves the information they need and want, when they want it, in their own language. Multilingual chatbot technology represents an innovative way to accomplish this vision.
A chatbot is a computer program that simulates human conversations on messaging apps and devices. They are programmed to respond in realtime to users' questions about a given topic. TWB is building chatbots using Natural Language Processing that allows users to ask questions in their own words and receive relevant answers in the same language. They can also relay multimedia content to engage with people with lower literacy levels.. Additionally, information gathered through chatbot use can inform humanitarians about what information is needed and wanted in different languages.
Working with partners - Kinshasa Digital and IFRC, we have developed a multilingual COVID-19 chatbot in the Democratic Republic of Congo. We hope to expand our chatbot development for other countries and use cases. If you are a humanitarian or international development professional looking to incorporate multilingual chatbots into your programming, please email [email protected].
Chatbot users' messages are anonymous and no Personally Identifying Information is collected. Only aggregated anonymous data is shared on the public dashboard to be used to improve programs and communication strategies of service providers, and draw attention to key issues people face. Humanitarian agencies, civil society and governments can see the information on the site to understand what people are asking the chatbot. Use of the chatbot is free and voluntary. The more users we have, the more we understand the voice of the community.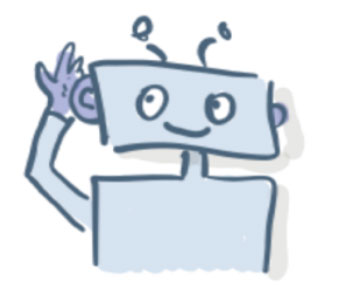 What is it like to talk to a chatbot?
Chatting with a chatbot allows users to ask direct questions, and get answers in real time, in their preferred language. Chatbots can be integrated with various messaging systems, including SMS, WhatsApp, Telegram, and more.
Introducing: Uji
The Democratic Republic of Congo
Uji is our first multilingual chatbot in the DRC. It responds to questions related to COVID-19 and Ebola and is available in French, Congolese Swahili, and Lingala.
To use Uji, text + 243 844 434 444 or click here for WhatsApp or follow this link to use on Telegram.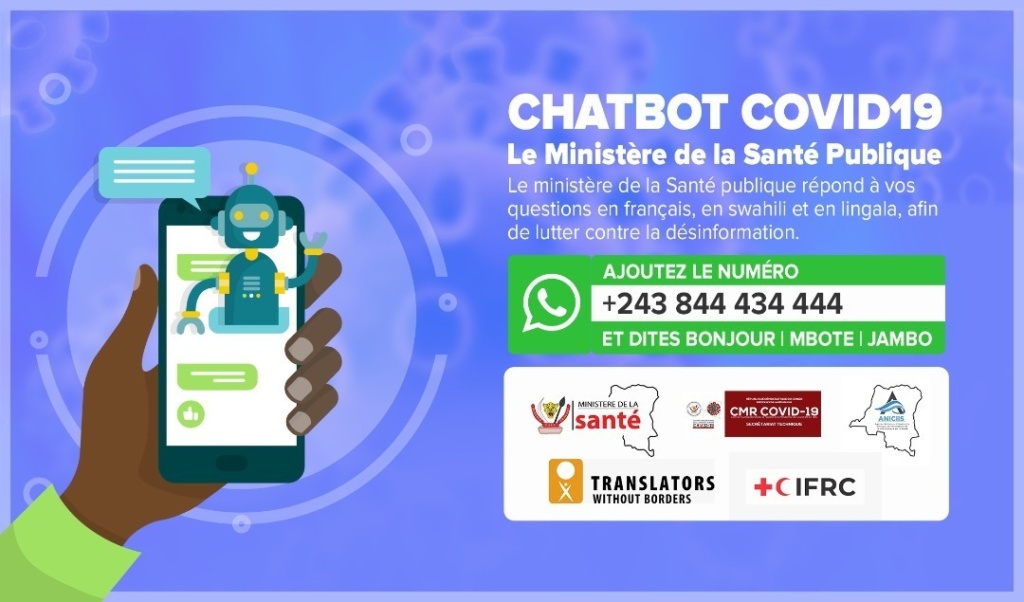 Introducing: Shehu
NORTHEAST NIGERIA
Shehu is our multilingual chatbot available in Northeast Nigeria. It provides information about COVID-19 and Ebola in Hausa, Kanuri, and English.
To use Shehu, text +234 703 414 6757 or click here for WhatsApp, follow this link to use on Facebook or this link to use the chatbot on Telegram.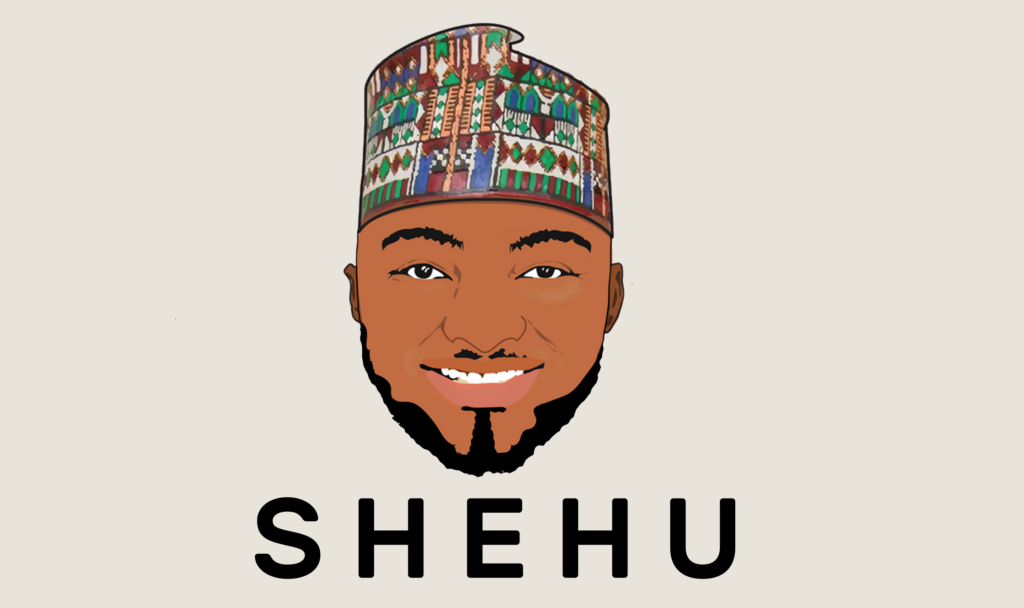 Introducing: Planeta Azul OIM
ECUADOR, PERU, AND MEXICO
TWB and the International Organization for Migration built Planeta Azul OIM, a Spanish-speaking chatbot providing Venezuelan and Central American refugees and migrants with information about the IOM's services and other relevant topics.
To use Planeta Azul OIM, follow this Facebook link.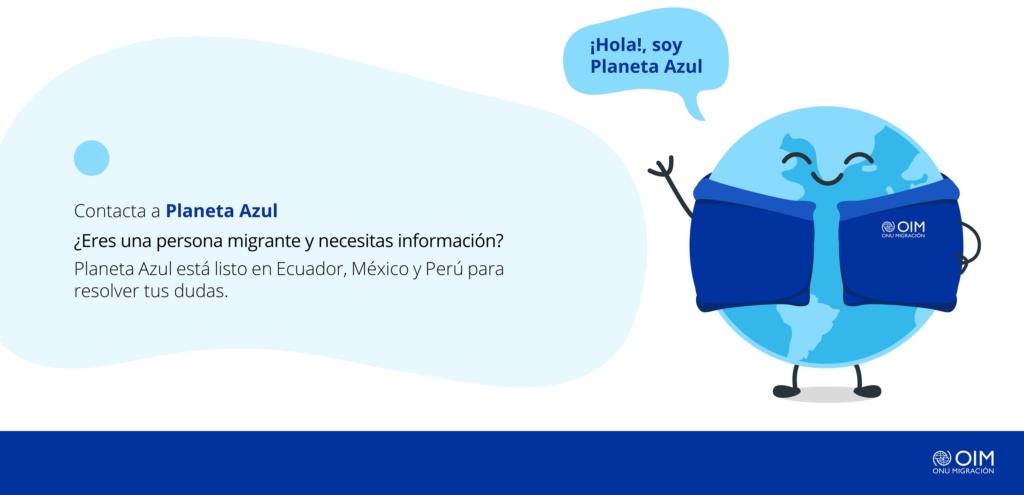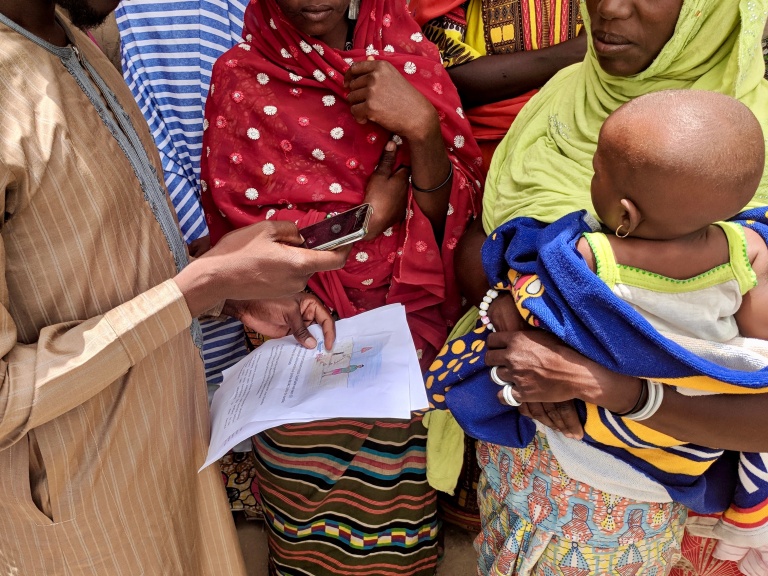 The importance of language technology
Chatbots are part of Gamayun, TWB's language equality initiative. We believe that the development of language technology for marginalized languages can make global communication more equitable and accessible.
Project Updates & Resources
Translators without Borders is using multilingual communication to address misinformation
The world is facing an unprecedented crisis of information. With the COVID-19 pandemic raging, people in the hardest-to-reach places affected by conflict aren't getting enough reliable, accurate and timely information that they can understand and use to stay safe from the virus. READ MORE.
It's only by prioritizing two-way communication tools that we can create more equitable communication and access to the information people need to stay healthy and informed. TWB's first multilingual chatbot is a key part of making sure people have the health information they want, in their own language.