Leadership Team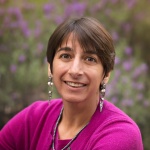 Aimee Ansari – Executive Director
Aimee brings over 20 years of experience in leadership positions in large humanitarian and development organizations. She has worked in several humanitarian crises from the Tajik civil war to the earthquake in Haiti, the conflicts in the Balkans to the Syrian refugee crisis and the conflict in South Sudan. Prior to joining Translators without Borders in 2016, Aimee worked with Care, Oxfam, Save the Children and the United Nations.
---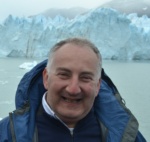 Gary Davis – Chief Financial Officer
Gary is a UK qualified Chartered Accountant with over 30 years experience in the audit, commercial and nonprofit sectors. For the past 20 years he has held senior finance positions with Oxfam GB, The Scout Association and The Duke of Edinburgh's International Award. He was also a VSO volunteer in the Maldives and has volunteered for an international NGO in northern Uganda and a local NGO in Cambodia.
---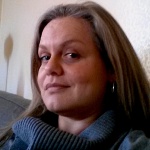 Marianthi Eliodorou – Head of Human Resources
Marianthi joined TWB in August 2017, bringing more than 16 years of experience in Program Management and Human Resources. She has spent time in field locations such as the Balkans, the Horn of Africa, and Great Lakes regions. Those experiences were further complimented with headquarters assignments, with both United Nations entities and NGOs.
---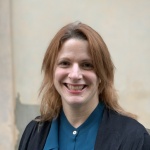 Stella Hodkin Paris – Head of Language Services
Stella is a translation industry expert with over 15 years of experience, a passion for languages, and a belief in the power of global communication. Her previous roles within the language services industry include translator, vendor manager, project manager, key account manager, communication manager, and marketing director. Stella joined the organization in September 2018 and works to ensure that TWB's work continues to be innovative, providing high-quality language support to non-profits across the globe.
---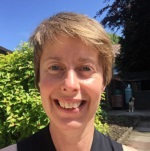 Ellie Kemp – Head of Crisis Response
Ellie worked as a professional translator (French, German and Russian into English) before moving into humanitarian and development work during the Kosovo crisis in 1999. She came to Translators without Borders in January 2017 with a 12-year track record of leading programs, teams and advocacy campaigns in Africa, Central Asia and the Balkans for international NGOs, and five years' experience as a freelance consultant on humanitarian policy, advocacy and protection.
---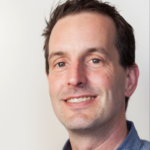 Eric Paquin – Chief Technology Officer
Eric is a French Canadian who has set up roots in Ireland. Joining Translators without Borders in February 2020, he brings over 20 years of experience from the localization and tech industry. In the last few years, he turned his attention to product management, design and innovation. He is passionate about design thinking and has been applying this as a consultant to help entrepreneurs develop their business strategy.
---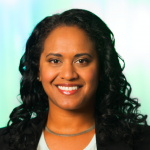 Sharda Sekaran – Head of Fundraising and Communications
Sharda is a New Yorker living in Copenhagen, Denmark. She joined Translators without Borders in August 2019. Sharda has two decades of experience working with non-profit organizations and foundations. She has served as an independent consultant for a number of campaigns and projects, and as an in-house communications and marketing director. Sharda co-founded a human rights group called Partners for Dignity and Rights (formerly the National Economic and Social Rights Initiative – NESRI). In addition to American English, Sharda speaks decent French, usable Spanish, and slowly improving Danish.
---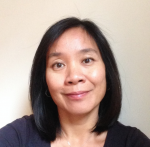 Grace Tang – Head of Special Projects
Grace first joined Translators without Borders in January 2014 to launch the Words of Relief pilot in Kenya and to scale the project to respond to the Ebola crisis in West Africa. She returned at the end of 2018 to lead the Gamayun Language Equality Initiative. Grace brings over 15 years of experience leading teams in project and change management, strategy development and implementation, organizational design, field operations, and emergency response in complex humanitarian contexts.
Some of our amazing team members