Leadership Team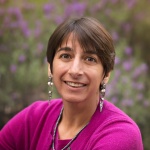 Aimee Ansari – Executive Director
Aimee brings over 20 years of experience in leadership positions in large humanitarian and development organizations. She has worked in several humanitarian crises from the Tajik civil war to the earthquake in Haiti, the conflicts in the Balkans to the Syrian refugee crisis and the conflict in South Sudan. Prior to joining Translators without Borders in 2016, Aimee worked with Care, Oxfam, Save the Children and the United Nations.
---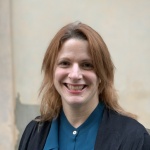 Stella Hodkin Paris – Head of Language Services
Stella is a translation industry expert with over 15 years of experience, a passion for languages, and a belief in the power of global communication. Her previous roles within the language services industry include translator, vendor manager, project manager, key account manager, communication manager, and marketing director. Stella joined the organization in September 2018 and works to ensure that TWB's work continues to be innovative, providing high-quality language support to non-profits across the globe.
---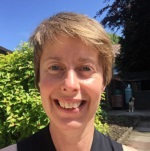 Ellie Kemp – Head of Crisis Response
Ellie worked as a professional translator (French, German and Russian into English) before moving into humanitarian and development work during the Kosovo crisis in 1999. She came to Translators without Borders in January 2017 with a 12-year track record of leading programs, teams and advocacy campaigns in Africa, Central Asia and the Balkans for international NGOs, and five years' experience as a freelance consultant on humanitarian policy, advocacy and protection.
---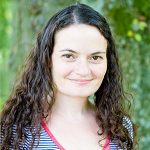 Nerida Marcuse – Head of Finance and Administration
Nerida is a Chartered Accountant with over 20 years of accounting, internal audit and internal control experience. She has worked across the globe within a diverse range of industries including advisory, education and research, marketing, IT, logistics and FMCG. She has been consulting with Translators without Borders since 2013 on a part-time basis and in 2017, commenced as Head of Finance.
---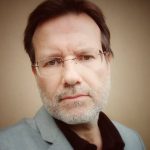 Mirko Plitt – Head of Technology
Mirko joined Translators without Borders in June 2016 with a strong background in computational linguistics. He has worked in a wide range of roles in the language industry, covering various positions at one of the world's largest Language Service Providers, always with a focus on making state-of-the-art language technology helpful to users (aka "people").
---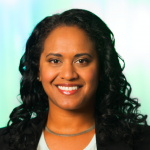 Sharda Sekaran – Head of Fundraising and Communications
Sharda is a New Yorker living in Copenhagen, Denmark. She joined Translators without Borders in August 2019. Sharda has two decades of experience working with non-profit organizations and foundations. She has served as an independent consultant for a number of campaigns and projects, and as an in-house communications and marketing director. Sharda co-founded a human rights group called the National Economic and Social Rights Initiative (NESRI). In addition to American English, Sharda speaks decent French, usable Spanish, and slowly improving Danish.
---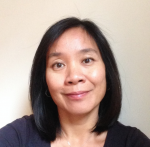 Grace Tang – Gamayun Program Manager
Grace first joined Translators without Borders in January 2014 to launch the Words of Relief pilot in Kenya and to scale the project to respond to the Ebola crisis in West Africa. She returned at the end of 2018 to lead the Gamayun Language Equality Initiative. Grace brings over 15 years of experience leading teams in project and change management, strategy development and implementation, organizational design, field operations, and emergency response in complex humanitarian contexts.
Some of our amazing team members