English – Bangla – Chittagonian – Rohingya – Burmese
This glossary is designed to assist field workers and interpreters working on the Rohingya humanitarian response in Bangladesh. It aims to improve communication between aid workers and the Rohingya community by providing clear and accurate translations of useful terminology that you can carry in your pocket.
The text and audio Bangladesh Glossary is an online or offline web app, which can be accessed through a computer, tablet, Android, or iOS device.
Currently, the glossary focuses on key terms used in the WASH (water, sanitation, and hygiene) sector that are challenging to translate or difficult to understand. It will be expanded over time to include terminology relevant to other sectors such as gender, protection, health, and the overall emergency response.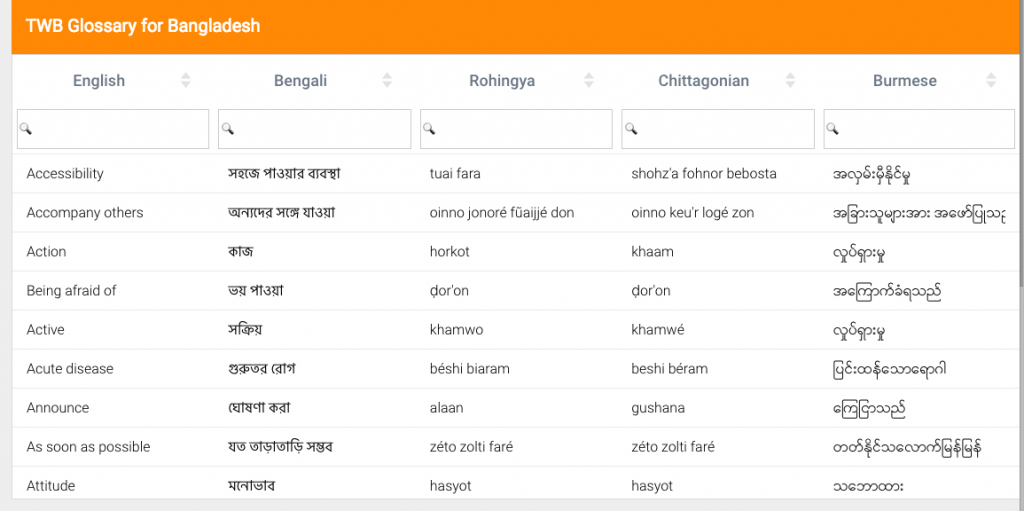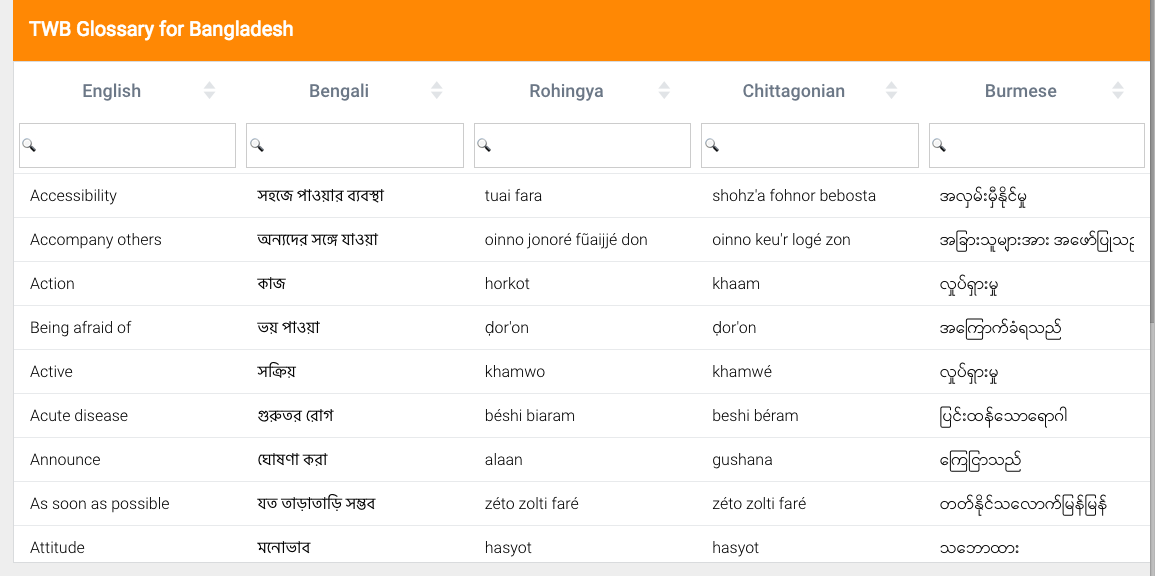 TWB has developed this tool in collaboration with technical specialists and the Rohingya community. Recognizing the diversity within the Rohingya language, translations have been selected to be understood by the broadest possible audience.
View and use the glossary here.
Find out how to download the tool to your Android or iOS device in English and in Bangla.  
Read our guidance on talking about WASH issues in the Rohingya language in English and in Bangla.
Read and download our Rohingya Language Fact Sheet in English and in Bangla.
You can read more about some of the language challenges in the response in our Rohingya Zuban report.
To contribute, comment, or contact us on any of the issues above please write to crisis@translatorswithoutborders.org, mentioning 'Bangladesh glossary' in the subject field.