Translators without Borders will be represented at the following events over the coming months. If you are attending, we would love to meet you.
---
"Go Global, Be Global" LocWorld40
11–13 June 2019, Portugal

LocWorld has selected the theme of Go Global, Be Global for its 2019 conferences. It is the very heart of what we in our industry study, discuss and do. And yet, there is always some new concept to discover, technology to employ and practice to implement.
---
The Hackathon for Peace, Justice, and Security 
14-16 June 2019, The Hague, The Netherlands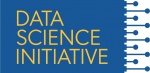 When humanitarians respond to disasters, they need to communicate with affected people, community leaders, and NGOs. Often, however, they do not speak the same language. Translators without Borders (TWB) helps to bridge this gap by translating large amounts of key documents for humanitarian organizations.
---
The ECOSOC Humanitarian Affairs Segment (HAS)
24-26 June, Geneva, Switzerland
The ECOSOC Humanitarian Affairs Segment (HAS) has been an essential platform for discussing the activities and issues related to strengthening the coordination of the humanitarian assistance of the United Nations. The HAS provides a key opportunity for Member States, the United Nations system, development actors, the private sector and other humanitarian partners to discuss emerging and pressing humanitarian issues.
---
2019 UNHCR Annual Consultations with NGOs, Working together, better
3-5 July 2019, Geneva, Switzerland

A consultation with UNHCR's NGO partners on navigating the rapidly changing global refugee context. To discuss key questions about data and evidence, the global compact on refugees, integrity, fraud, safeguarding, and how we can work with our NGO partners in a more local and regional manner?