REPORT 

FROM THE INTER
-AGENCY STANDING COMMITTEE – 
12 July 2018.
Breaking news
: Translators without Borders and the 
IASC
 AAP and PSEA Task Team are delighted to announce the publication of the 50th language version of the simplified core principles relating to sexual exploitation and abuse. The translation in Kanuri – one of the main languages of northeast Nigeria – released this week, represents the halfway mark in our stated aim of disseminating the principles in 100 languages of aid workers and affected people.
The 50 languages covered so far range from Amharic to Vietnamese, and are spoken on every continent:
From Africa – Amharic, Hausa, Igbo, Kanuri, Kikuyu, Kinyarwanda, Kirundi, Malagasy, Oromo, and both Kenyan and Tanzanian Swahili
From the Middle East – Modern Standard Arabic, Farsi, Kurmanji, Sorani, and Turkish
From Asia – Bangla, Burmese/Myanmar, Chinese (Mandarin), Dari, Hindi, Indonesian, Japanese, Korean, Nepalese, Panjabi, both Afghan and Pakistani Pashto, Thai, Urdu, Vietnamese, and audio versions of Chittagonian and Rohingya
From Latin America and the Caribbean – Latin American Spanish, Brazilian Portuguese, Haitian Creole, Guaraní, and Quechua
From Europe – Basque, Catalan, English, French, Galician, German, Hungarian, Italian, Russian, Serbian (Cyrillic and Latin alphabets), Spanish, and Ukrainian
Halfway there – help us get to 100!
Please share the plain English version of the principles (available here) and the translations into all relevant languages as widely as possible and post them where people can see them. If there are relevant languages that are not on the list above, get in touch (info@translatorswithoutborders.org) and help us add them. We are still looking for organizations to help us translate or validate the following language versions:
Acholi, Afar, Aymara, Baloch, Bambara, Bari, Berber, Bislama, Chadian Arabic, Chin, Dinka, Hasanya Arabic, Hazaragi, Hema, Javanese, Karamajong, Karen, Kiche, Kishona, Kituba, Lendu, Lingala, Luo, Luhya, Maasina Fulfulde, Mandinka, Marghi, Mende, Mon, Nande, Ndebele, Nuer, Pashayi, Portuguese (European), Shan, Solomon's Pijin, Soninke, Songhai, Sundanese, Tamasheq, Temne, Tigrinya, Tshiluba, Turkana, Wolof, and Yoruba
Many thanks to all those who have helped so far. Thanks also to those already disseminating the language versions widely, including OCHA's regional team for Southern and East Africa, who shared them on their regional mailing list; DFID, who shared with all their partners in Bangladesh; and ECHO, who shared with their partners in both Bangladesh and Myanmar.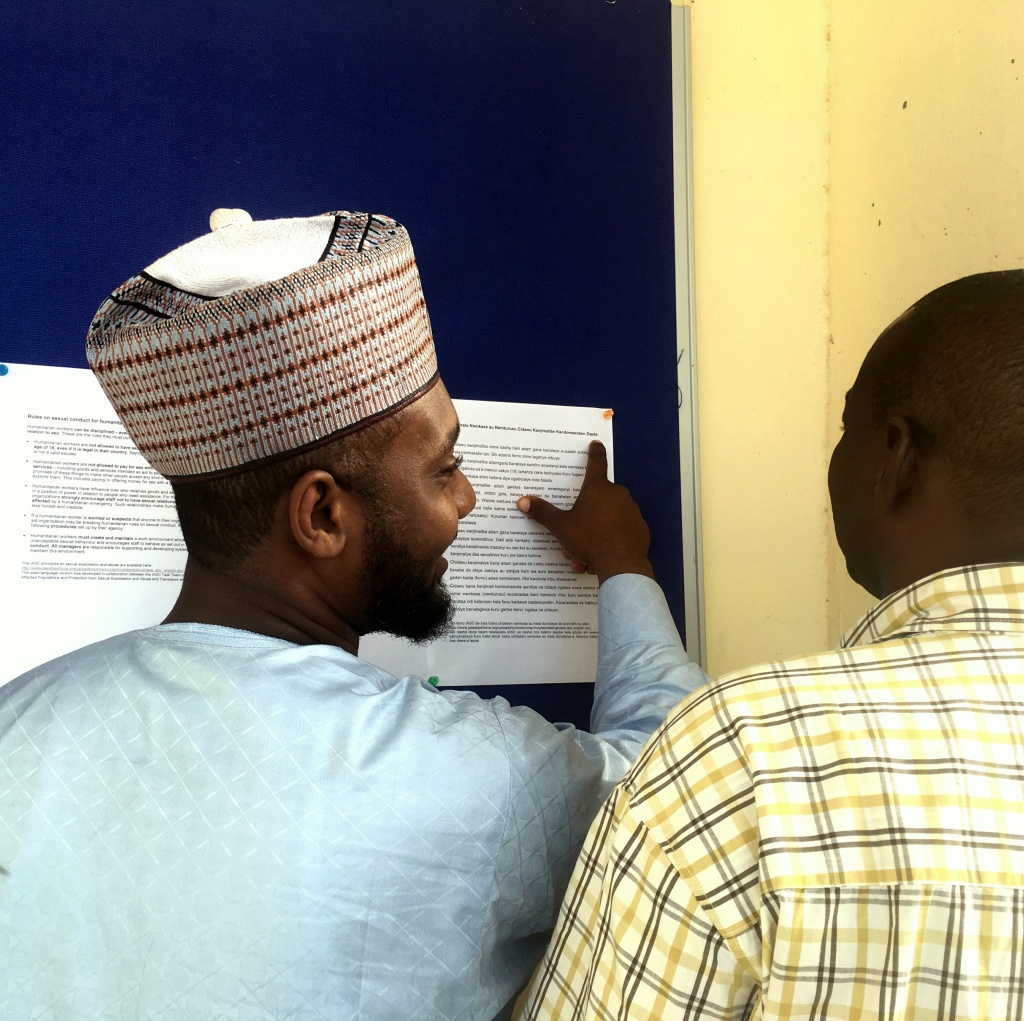 ---
Translators without Borders (TWB) envisions a world where knowledge knows no language barriers. The US-based non-profit provides people access to vital knowledge in their language by connecting humanitarian and development organizations with a community of language professionals, building local language translation capacity and raising awareness of language barriers. Originally founded in 1993 in France (as Traducteurs sans Frontières), TWB translates millions of words of life-saving and life-changing information a year. In 2013, TWB created the first-ever crisis relief translation service, Words of Relief, which has responded to crises every year since.