DANBURY, CT USA – 12 June 2018. Translators without Borders (TWB) is now expanding its Translator Recognition Program to the entire Kató Translator Community.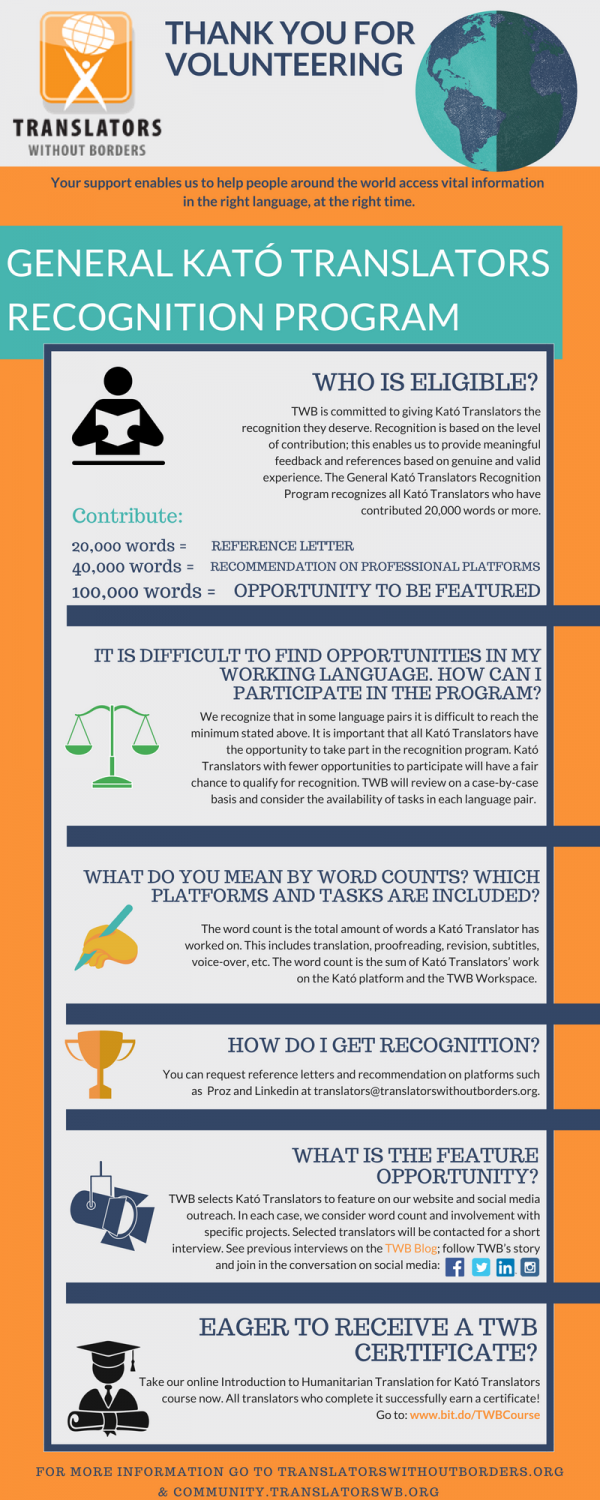 It is important to acknowledge the value and impact of the work that translators do. To that end, all Kató Translators will be able to participate in the recognition program.
With the General Translator Recognition Program, Kató Translators can now request reference letters, translator feedback (also known as willingness to work again, or WWA) on ProZ.com, and skill endorsements on LinkedIn. The most active translators will also have the chance to be featured on TWB's #LanguageMatters blog and in the Kató Community forum.
In addition to the recognition program, TWB is delighted to launch its latest online course, Introduction to Humanitarian Translation for Kató Translators. All translators who successfully complete the course will receive a certificate from TWB. The course is now available online, simply log in and self-enroll to begin. To learn more about the online course, please visit topic 12 in the Kató Community Forum.
For more information and to leave feedback please join the discussion here, or send an email to [email protected].