Over 600,000 Rohingya people have fled Myanmar to Bangladesh, many of them entire families – families broken by violence. This is a complex political and humanitarian crisis, and one of the most difficult language contexts Translators without Borders has ever experienced. There is almost no translation capacity in Rohingya so communication between responding aid organizations and vulnerable people in the refugee camps is extremely difficult. Furthermore, illiteracy levels among the affected population are high. A team from TWB has been deployed to Cox's Bazar Bangladesh to develop language capacity and resources in the language and format that people can understand. Follow our team's journey as they document what it takes to respond in our most challenging response yet.
Read the latest updates from Cox's Bazar
See all of our latest What Matters? Humanitarian Feedback Bulletins here.
---
This glossary is designed to assist field workers and interpreters working on the Rohingya humanitarian response in Bangladesh.
4 December 2018 - A TWB survey reveals how Rohingya refugees prefer to communicate.
Refugees have a right to information and two-way communication in their own language, in a format they understand, and through channels they prefer and trust. Translators without Borders (TWB) surveyed a representative sample of refugees to better understand their language and information needs. Here is what we found.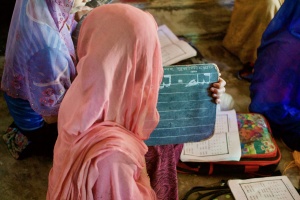 3 October - Updated glossary supports response with gender-focused language advice
Translators without Borders (TWB), in collaboration with Oxfam International and CARE International, is launching new gender-focused language guidance for the Rohingya refugee crisis. This language support, which is provided in the TWB Glossary for Bangladesh app, gives refugees, aid workers, and interpreters a well-researched tool to communicate more effectively with Rohingya women...... Read more.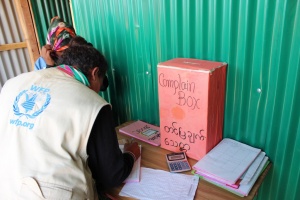 24 August - One year into the Rohingya refugee response, a language evolves with its people.
Language is fluid. It is subject to environment, culture, and the whims of communities. It's been one year since more than 700,000 Rohingya fled over the border from Myanmar into Bangladesh. And it is here in these cramped refugee camps that a language is shifting and evolving right in front of us..... Read more.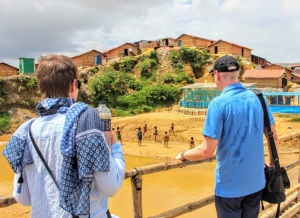 22 August - Our Board Chair visits Bangladesh, sees progress and challenges first hand
I recently visited Bangladesh with Ellie Kemp, our Head of Crisis Response, to see first hand the work of Translators without Borders (TWB) around the Rohingya crisis. Our trip included a visit to the "megacamp" at Kutupalong, the biggest refugee camp in the world, and meetings with our partner humanitarian response teams based in Cox's Bazar.... Read more.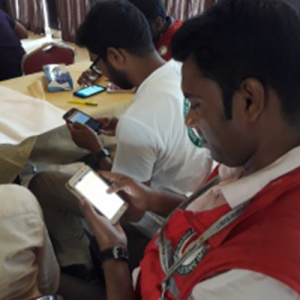 20 June - New glossary app improves communication between interpreters, aid workers, and Rohingya community in humanitarian response
The TWB Glossary for Bangladesh provides text and audio translations for five languages — Rohingya, English, Bengali, Chittagonian, and Burmese. It contains 180 key terms relevant to the water, sanitation, and hygiene (WASH) sector... Read more.
04 June - Language Technology Could Help 157 Million People Get Access To Information.
I was exhausted. It had been a great week in Bangladesh, but the overload of language, smells, refugee camp, seeing old friends, meeting new friends, government, donors, and all the while pretending like I wasn't jetlagged, was taking its toll. I just wanted to go to sleep. My last meeting was in Dhaka with someone in the Prime Minister's office. I had little hope of staying awake through the meeting. And yet, I was captivated...Read more.
03 April - Bridging language gaps empowers people to communicate in Cox's Bazar refugee camps
Cox's Bazar, Bangladesh, once famed for its beautiful 120km long beach, is now home to one of the largest refugee populations in the world. Between 900,000 and one million Rohingya women, men and children, depending on the estimates, now live in the area. Since August 2017, more than 670,000 Rohingya have fled across the border from Myanmar and settled in camps in and around Cox's Bazar...
Read more.
22 November - a TWB rapid assessment of language barriers in the Rohingya refugee response.
When surveyed in October 2017, a shocking number of Rohingya refugees said that they were unable to communicate with humanitarian responders. The issue of difficult communications in a crisis scenario is intensified by the fact that high numbers of the refugee community are illiterate. This rapid assessment shows how communication is a major barrier in the response to the ongoing Rohingya refugee crisis.
Click for storymap.
31 Today was a bit grueling. We went to interview people who have newly arrived at Balukhali makeshift camp about cyclone preparation. We did that, and in the process confirmed what I already knew: specific skills are needed to act as a translator or interpreter in a crisis...Read more.
22 Having arrived in Cox's Bazar Rebecca Petras reports on the complicated situation on the ground, and how the ability to communicate with refugees in their language is a serious issue.
The language complexity in the current Rohingya refugee crisis is deep. I had only a faint understanding of it when I landed a few days ago; I have a slightly better sense now...Read more.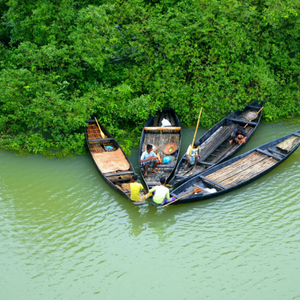 17 - Rebecca Petras travels to Bangladesh to launch the TWB response to the Rohingya refugee crisis.
It is somewhere between 9pm and midnight, depending on where exactly my flight is right now. My rubber boots, rain gear, and TWB T-shirts are stowed in the hold; I am enjoying my second film. In a few short hours, we will arrive in Bangladesh, and the work will begin...
Read more.
---
Your support helps ensure that Rohingya refugees have access to the information they need, in a language and format they understand.
---
---
Do you speak/write Rohingya, Chittagong, Burmese or Bangla languages? Register now to help translate vital information from English.
---